BOLD. HONEST. PASSIONATE. RELENTLESS.
"JUST BECAUSE I CAN'T MAKE ME STAND, DOES NOT MEAN THAT I CAN'T TAKE A STAND!" - NICHOLAS D'AGOSTINO
"A gift that CAN CHANGE THE WORLD!" - Tony Orlando
"VERY POWERFUL!" - Dr. Ben Carson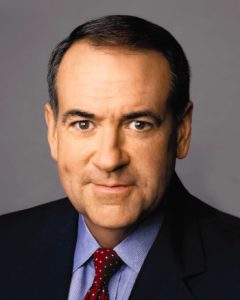 "He is TERRIFIC!" - Mike Huckabee
MEET NICHOLAS D'AGOSTINO
Nicholas Albert D'Agostino was born on August 15th, 1989. He is the blessed husband of Breelagh, the proud son of Albert and Susan, the inspired identical twin brother of Anthony, and the grateful brother of Jason. His parents tried for many years to have children and finally gave birth to twins! Raised in Wantage, New Jersey, Nicholas and his twin brother Anthony were diagnosed with a muscle disease called Spinal Muscular Atrophy at 18 months old and were both confined to power wheelchairs at the young age of 6. At 8 years old, Nicholas underwent spine surgery for scoliosis, received a steel rod in his back, developed a malicious staph infection, and spent the entire Summer of 1998 fighting for his life. Today, he fights for the lives of others. Nicholas, using his disability to inspire others, is one of the most influential young people around. He is a riveting motivational speaker, author, and rising leader in his hometown. His spoken word poetry, which he implements in his speeches, is highly acclaimed and has been featured on international television on the Jerry Lewis MDA Telethon. During his teenage years, Nicholas realized that he would never be average. In his situation, he estimated that he could either be a source of pity or a source of inspiration. Fueled by his faith and his positive attitude, he chose the latter. Since the inception of his decision to be a motivator, he has inspired literally millions of lives with his story and outlook on life. His message has brought him from coast to coast in the United States. He has been featured on and in television, radio, and print around the world.
"I wish you could HEAR THE LAUGHS! I wish you could HEAR THE CHEERS! I wish you could SEE THE STANDING OVATION!"
"I would HIGHLY recommend him! He has a way of reaching people in a manner that I have not seen before! If you ever have an opportunity, hire Nick for sure!"
"As soon as he would come into a room, he would just light it up and make everyone smile!"
"We have had many speakers come to our middle school over the years. I can honestly say that Nick connected with the students more than ANY speaker EVER has!"
"Nicholas is a man with an amazing aura of positivity, which is contagious. He has an incredible sense of humor and will go to any lengths to help someone. He is a true inspiration to all, both young and old!
"The reception is OVERWHELMING and we look forward to every time Nick comes!"
"I've seen many speakers throughout the years, but you really have a special way of captivating an audience!"
"The most inspiring man!"